Latest News
May 23, 2019
Tania de Jong AM Keynote at the International Forum on Consciousness
Tania recently presented a keynote speech at the International Forum on Consciousness in Madison, Wisconsin, USA to a sold out audience. Her presentation explored the Human Intelligence 2.0 skills of the future and the research work Mind Medicine Australia is undertaking on psychedelic-assisted psychotherapy for the treatment of mental ill-health in Australia.
"Tania was a brilliant addition to the 2019 International Consciousness Forum, held in Madison in May 2019.   Her presence brought a new dimension of light and sound to this event with her amazing voice and ability to connect personally with so many of the attendees and presenters.  Her philanthropic work is truly impactful in making a positive difference in the lives of many."   USONA
October 22, 2018
Tania de Jong Keynote at Thinkers50 European Business Forum 2018 in Denmark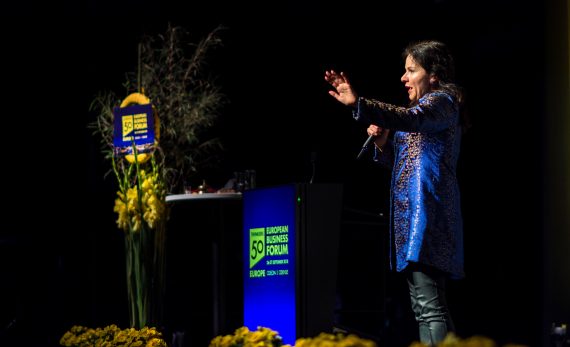 Tania recently presented a keynote as part of The European Business Forum, which is the premier event for business leaders in Europe. It brought together the continent's top business people with the world's leading management gurus in "the Davos of business thinking".
The forum was hosted by Thinkers50, the world's leading network of business thinkers, and located in Odense, Denmark. Tania spoke alongside Roger Martin, Johanna Mair, Jimmy Maymann-Holler, Don Tapscott, Casper von Koskull and many more.
"It was a fantastic experience to hear Tania's speech at Thinkers 50 in Odense in 2018. Tania really made it crystal clear to all of us what "purpose" means and how important it is if you want to make a difference. Very impressive." 
"Tania brings her own special magic to an event. She combines valuable insights with a fantastic singing voice – a truly unique experience. She electrified the 2018 European Business Forum." Thinkers 50
Tania is presenting keynote speeches around Australia and globally. Listen to her recent interview on Qantas Business with Alan Kohler
> Book Tania for your next event
Tania's Blog
September 23, 2019
Innovator Attributes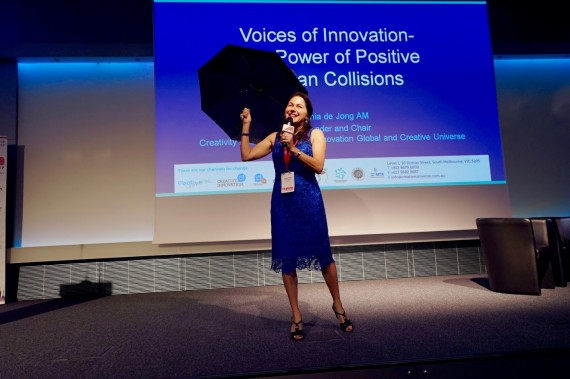 Over the next decade it is estimated that up to 40 per cent of companies on the Standard and Poors index will be disrupted by rapidly advancing technologies and the entrepreneurs adapting quickly to this new environment.  According to international research, up to 60 percent of middle-class jobs will become redundant due to robotics and new technologies. And some jobs will continue to exist but will be performed in cheaper labour markets overseas.
We urgently need to train ourselves and emerging leaders to be entrepreneurs: makers and creators of the jobs of the future. We need to build a culture of creativity and innovation to sufficiently develop our capabilities to turn ideas into enterprises.
Below are 12 innovator attributes which we can learn and aspire to and nurture in others:
Curious: Innovators actively explore the environment, challenge status quo and investigate new possibilities. Ask: "what if…?"
Persistent: Innovators are never above a task, they are hardworking, persistent and willing to do "whatever-it-takes" to get things done. Never give up!
July 23, 2019
Inclusion and entrepreneurship the key to innovation
Australia has traditionally been a highly successful and prosperous nation. On almost every important business index, we are accelerating. The stakes – the financial, social, environmental and political consequences – similarly are rising. Being lucky is no longer enough
We lag well behind many other nations on innovation. We have to nurture our entrepreneurs and innovate faster in order keep up with the pace of growth. To compete globally we must welcome, include and empower the many diverse voices of our citizens, migrants and the refugees who are seeking a haven here.