Please note that this new show is also available for touring to venues, festivals and other special events. Please contact Tania for more details.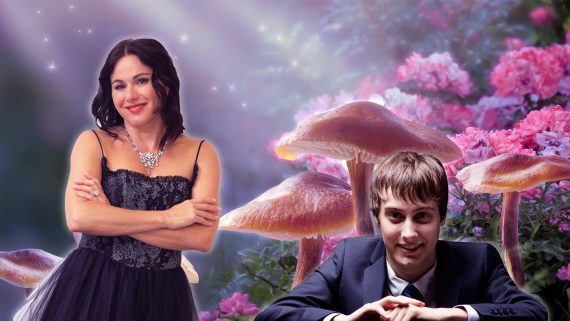 Songs for Psychedelics brings together moving stories, anecdotes, immersive videos and favourite songs and show tunes.
Tania de Jong AM didn't drink, smoke or do drugs (singing has always been her wonder-drug!) until she experienced a guided psilocybin (magic mushroom) ceremony in Holland. That mind-blowing experience changed the course of her life!
With brilliant pianist Anthony Barnhill, she will share stories and songs to entertain, educate and uplift spirits in times of chaos and increasing mental distress, accompanied by curated psychedelic videos.
Tribes have sung, danced and used plant medicines to heal and raise consciousness throughout human civilisation. Join us for an interactive and enchanting trip that will leave you feeling lighter and much more connected!
Don't miss out – Book your tickets now!
Date: 20 March 2022
Time: 5:00pm – 6:00pm
Tickets: Adult – $23  Concession – $18.50  (transaction fee not included)
Duration: 60mins approx.