Umbrella Foundation is delighted to present Driftwood – The Musical.
Watch the trailer and be inspired by this wonderful story!
Driftwood – The Musical tells the inspirational story of renowned Austrian/Australian sculptor Karl Duldig and his artist/inventor wife, Slawa Horowitz-Duldig, based on Eva de Jong-Duldig's critically acclaimed memoir.  We follow their lives in pre-war Vienna, Slawa's ingenious invention of the foldable umbrella, and an incredible chain of events after miraculously escaping the Holocaust and rebuilding their careers as artists in Melbourne.
A magical story of art and creativity, survival and perseverance, family, freedom and love.
This epic story has been adapted for the stage by award-winning playwright Jane Bodie, based on the original memoir by Eva de Jong-Duldig. It features original Music and Arrangements by Anthony Barnhill with Lyrics by Anthony Barnhill, Tania de Jong AM and Jane Bodie.
There are a number of other short video clips here and photos.
The production made its world premiere at Alexander Theatre and Chapel off Chapel in May 2023. It is now available for seasons, festivals and touring around Australia and internationally.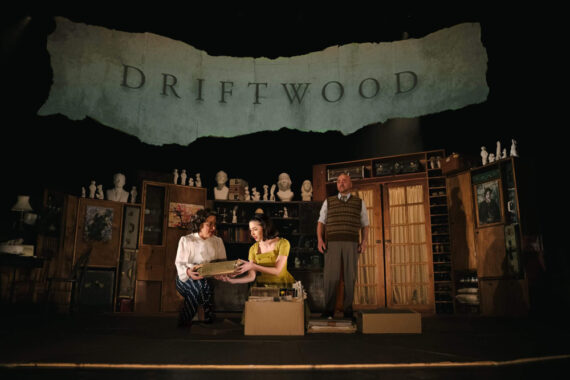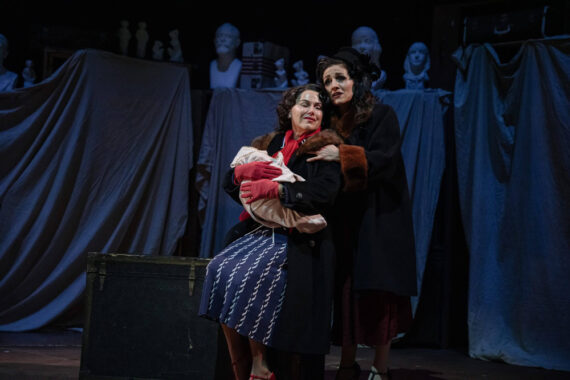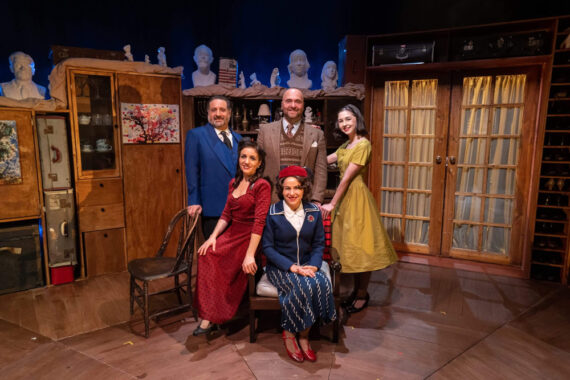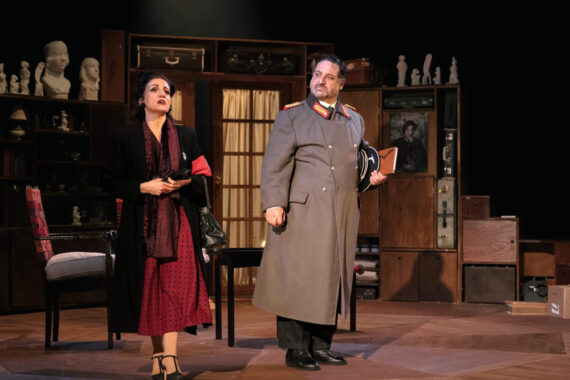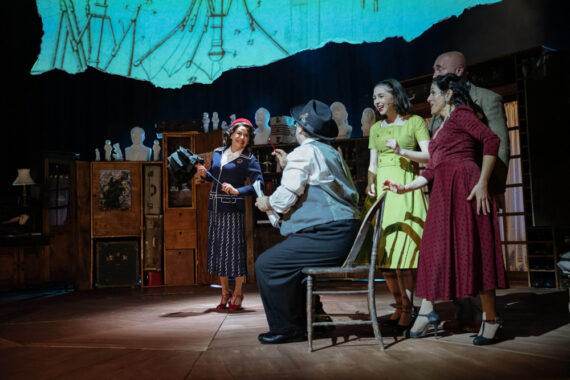 Driftwood at the Alexander Theatre, May 2022. Photo: Cameron Grant, Parenthesy
Please join us for the upcoming season from 3-21 May 2023 followed by performances in Sydney. Learn more at: https://driftwoodthemusical.com.au
Read testimonials and reviews from our first season here.